TAKING THE IMAGINg CHANNEL
TO THE NEXT LEVEL.
FOCUSING ON MAJOR AREAS OF DEVELOPMENT
New products, new technologies, IT and security, data, AI and business intelligence
Partner expansion and new or expanded distribution strategies
Business consulting, acquisition services, education
Leading the way forward...
45 Years
of Industry Experience
Stramaglio Consulting LLC,  is dedicated to supporting the ongoing growth and sustainability of the Imaging Channel. 
I wish to optimize our years of experience, substantial network of people, partners, and leaders from around the world and apply these assets with elegance and integrity for the betterment of our community. 
Working to provide you the best experience and growth potential.
Michael T. Stramaglio is a well-known and respected industry leader with more than 45 years of experience in the office imaging & technology channel. However, many of you know him simply as, Mike! Most recently, Mike was President of MWA FORZA business unit after Konica Minolta's acquisition of MWA Intelligence, Inc. in July of 2018.
"Founding MWA Intelligence, developing the FORZA ERP solution, and seeing it acquired by Konica Minolta where it will be an important component of their Workplace of the Future, was a goal I'd spent many years working toward," said Stramaglio. "Now that FORZA is well situated in the channel with a solid team in place to continue its development and implementation, it's time for me to move onto something new. I want to put my experience and knowledge to work to help others in this critical time." And that is exactly what Mike decided to do!
Mike has served the imaging channel well and his roles range in complexity from President & CEO of MWA Intelligence, Inc., President/COO of Hitachi Koki International, VP of America Sales (Ricoh), to VP of Business Equipment Division (Minolta). He has traveled the world throughout his career and has been responsible for full P&L, engineering, sales, operation, marketing & partnerships, and much more. Additionally, he was responsible for offices and employees in the Americas, London, Dublin, Dusseldorf, Milan, Portugal, Romania, Sydney, & others. He has invested a great deal of his career visiting other country managers and considers his international travel as a cornerstone of his career.
Stramaglio has taken a no-time-off attitude and is eager to bring his knowledge, expertise, and skill-set to the imaging channel but in a much different role as Stramaglio Consulting!
Awards & Recognitions
The Inaugural Kenny Venturi "Spirit of Giving" Award 

Business Technology Lifetime Achievement Award

Three (3) Time Cannata Executive of the Year Award

ENX Industry Influencer Award 

SAP Innovation Award for MWA and FORZA 

Leader of a charity Harley riding group, Patriots Pack 

Founder of the Technology United Group – a formal group of innovation and technology companies that included: Intel, SAP, Great America Leasing, & others
Founder of the respected, & highly successful Executive Connection Summit (ECS)! Arguably the best & most effective knowledge sharing program in the world for the channel
References from the imaging channel
My extensive expertise will make sure that your story is a SUCCESS STORY!
For several decades I have had the privilege of knowing and working with Mike Stramaglio. Mike enjoys a position of honor in our industry that is second to none. It is not important to know names of industry participants, but to have a meaningful relationship with those individuals. Mike has cultivated relationships of trust, honor, and respect through out the industry. His knowledge spans continents and cultures. I have often addressed industry issues with Mike and have never been disappointed with his participation. Mike is capable of assisting any industry participant to reach the new levels and goals.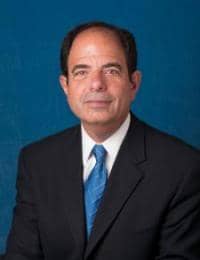 Mae West once said, 'You only live once, but if you do it right, once is enough.'   Mike Stramaglio is a man that embodies living life to its fullest and richest extent. As a business leader, he has demonstrated a level of excellence that's subtle, yet contagious. Over the past decade, I've had the good fortune of calling Mike a friend and mentor.  I owe a great deal of my success to Mike and I'm forever grateful.
I've had the opportunity to work with Mike on many projects over the last 10 years and am always amazed at his ability to distill complex and sometimes very technical ideas down for general consumption, setting the stage to allow groups to then effectively problem solve. Mike is forward-thinking, focused on progress, a creative problem-solver, engaging and an inspiring leader. He is a skilled communicator that can rally very diverse groups together to pursue a common goal. He is generous with his time and knowledge and has opened doors for hundreds of people and encouraged many to pursue their dreams. It's an excellent combination!
Mike Stramaglio is a legend in the office imaging industry. He is a rare combination of industry historian and  yet remains one of its leading visionaries. Many things you discuss with Mike in one decade, comes to pass in the next. He has kept his finger on the pulse of what makes this industry tick and has been a great friend and mentor to me over the years. Keep in mind, I have never worked for Mike, nor represented a product or service that he worked for. But once our paths crossed, and we established a friendship of mutual respect,  I can't think of a time that I couldn't pick up a phone and he was always available to dole out advice. I have worked directly for some of the Giants of our Industry; Dan Doyle, Tom Johnson, and now Frank Gaspari, all who cared about me and my career success. Mike's guidance and friendship over the years has been as valuable as any relationship I have had in 37 years. His balance of knowledge and how much he truly cares makes him just a special guy. From where I sit, if you are lucky enough to work with Mike Stramaglio, you are lucky enough!
I have worked with Mike Stramaglio for many years as a customer, colleague and collaborator.  I value your practice of being a lifelong student of the imaging and technology business and the experience you have working on all sides of the desk.  
You would be wise to listen carefully to the advice and counsel of Stramaglio Consulting. 
I could use countless adjectives to describe Mike Stramaglio, like big dreamer, entrepreneur, promoter and friend.  Without exception, he is best described as selfless.  Mike has spent his career building people up and always putting the interest of others ahead of his own. The results speak for themselves as he has built wildly successful businesses and a network of colleagues and friends unparalleled in our industry.  I'm excited to watch his next chapter unfold.  Well done brother!
Industry News, Commentary, and Information
Let's see how your organization can leverage the collective knowledge of the Imaging Channel to increase productivity and profitability!
SCHEDULE A CONSULT
650-888-9645
© 2022 Stramaglio Consulting